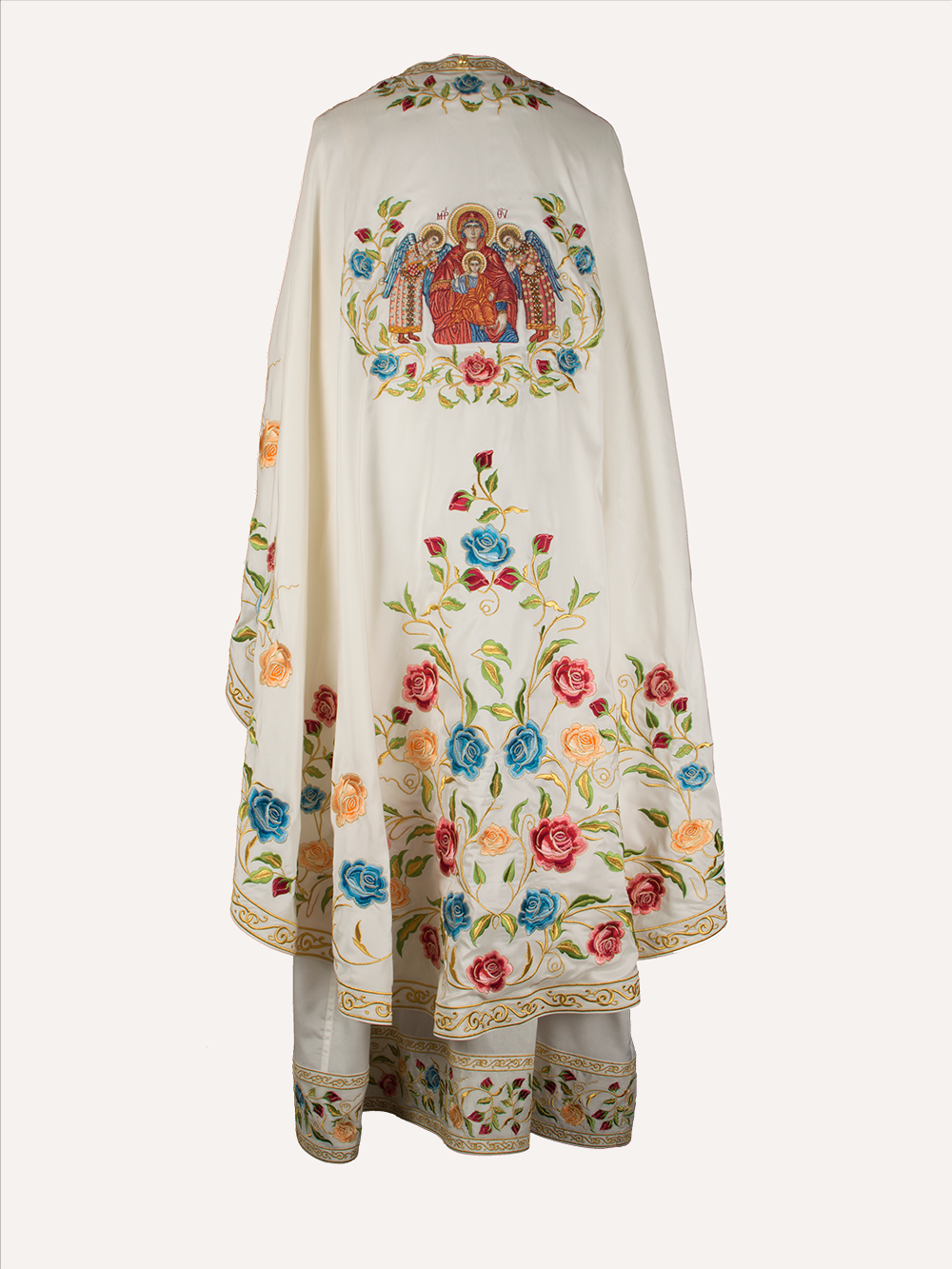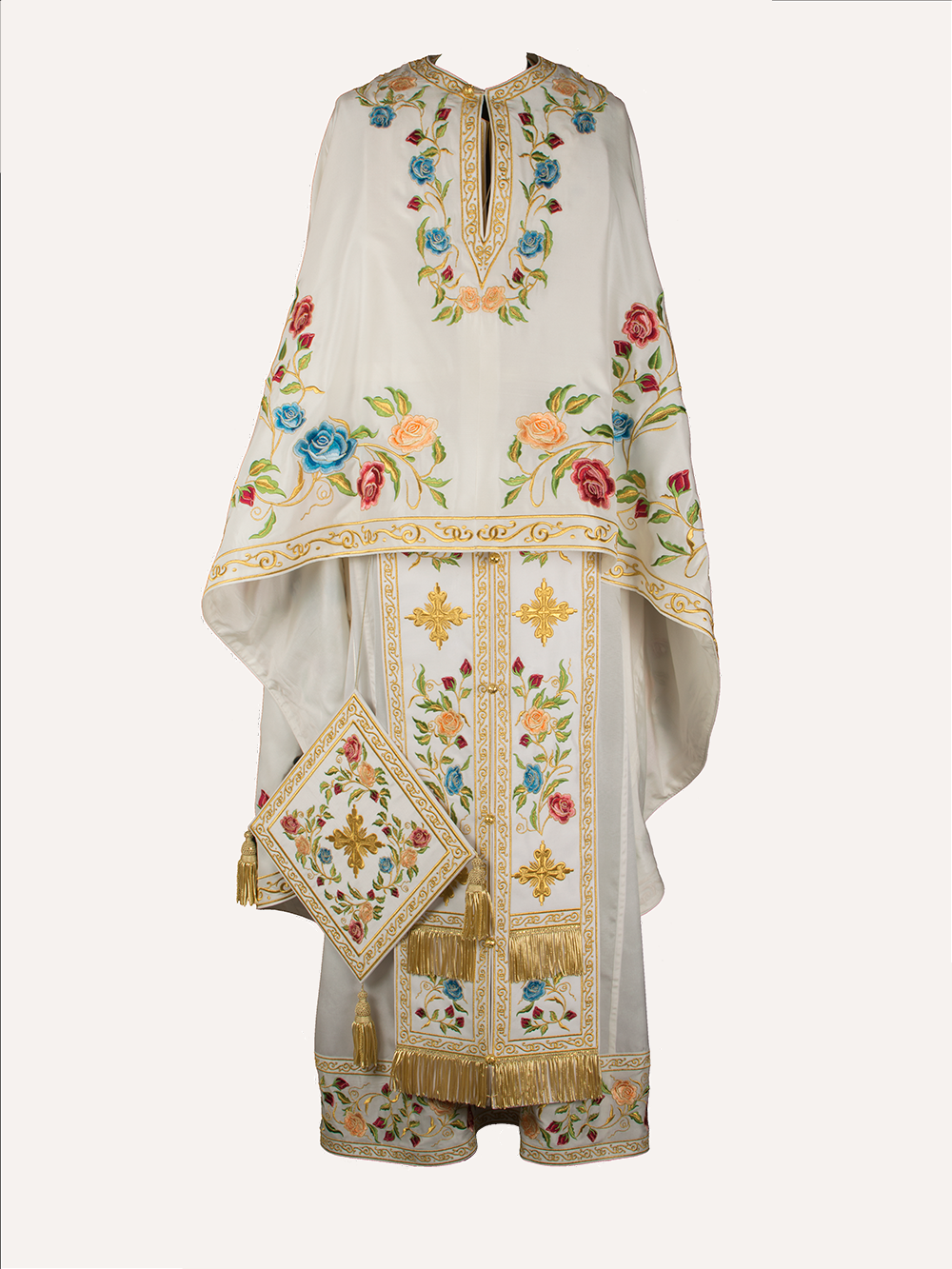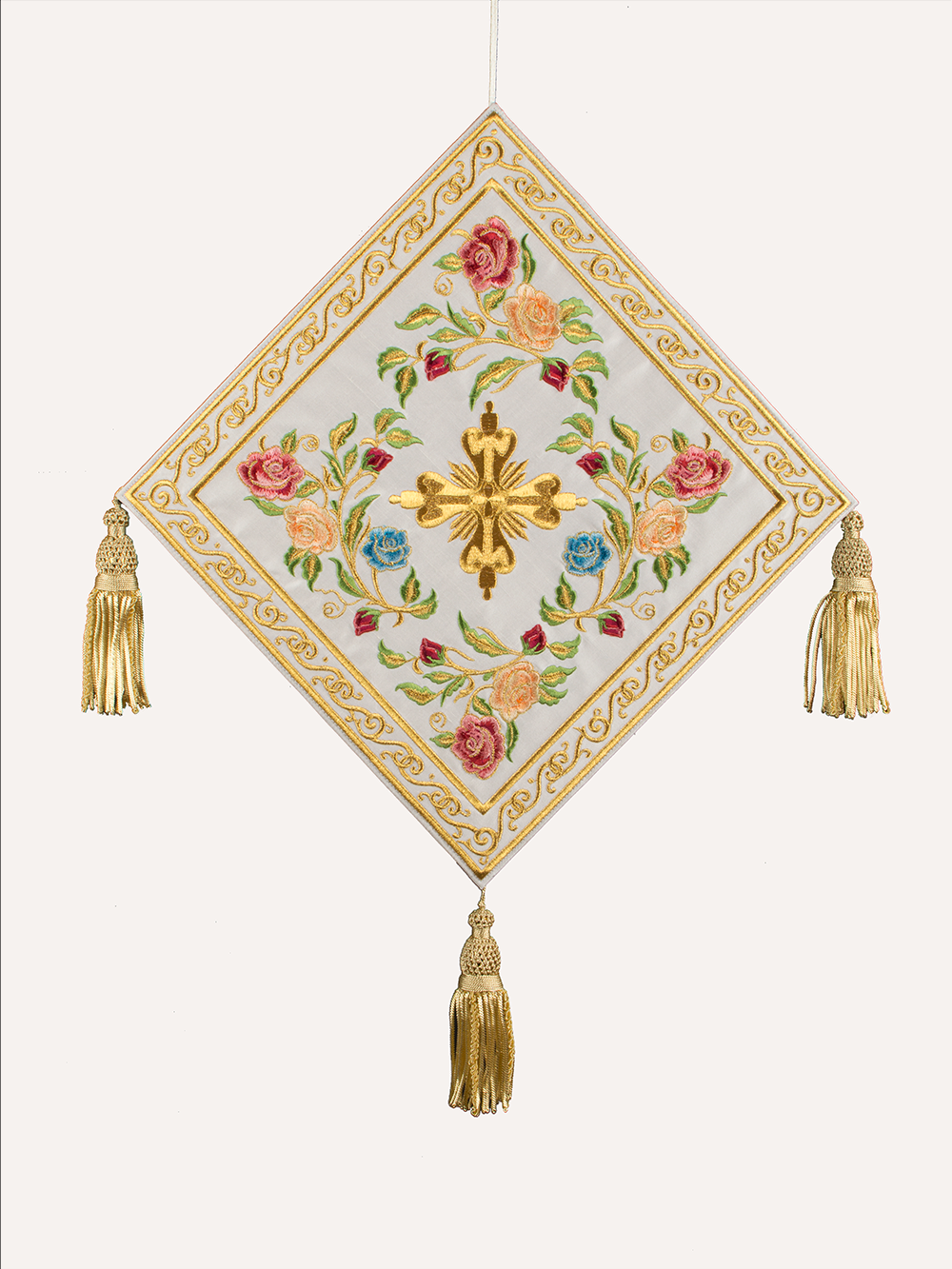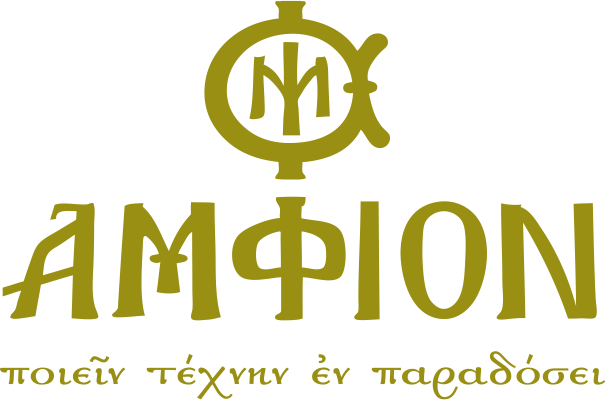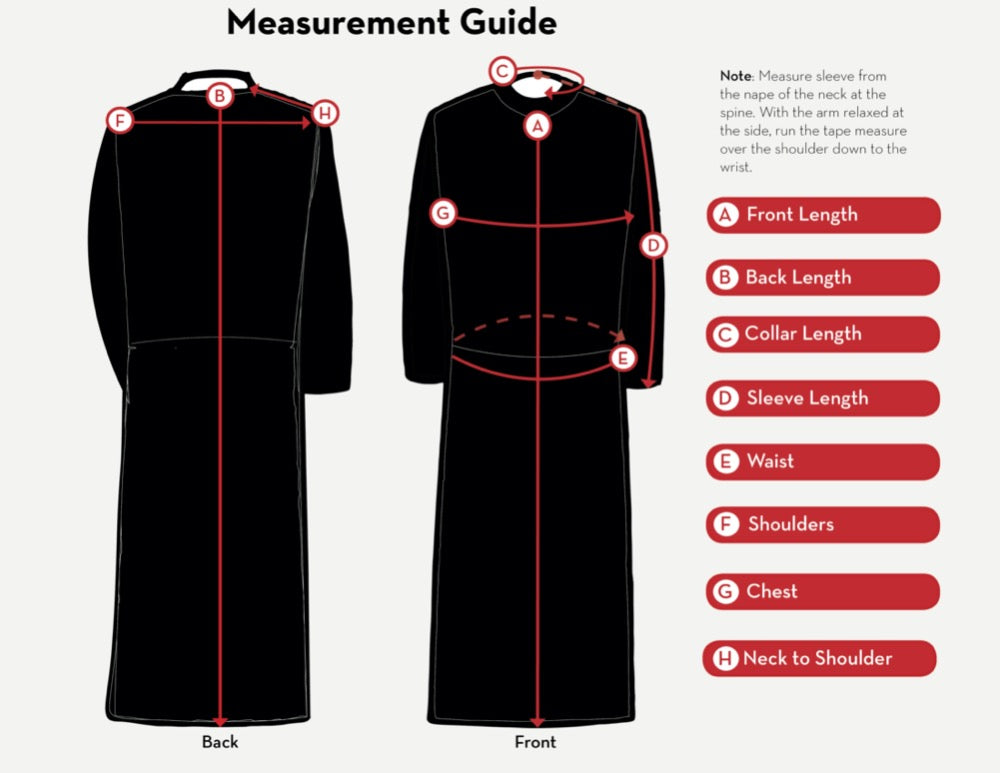 "O Theotokos, your church is like the Garden of Paradise, since it pours out healings and cures like ever-living rivers. We come to it with faith, and we draw strength and eternal life from its water, through you who are the Spring that received Life himself."
The Garden of Paradise embroidery is an original Amfion creation, crafted in Thessaloniki, Greece. Each icon is individually embroidered and hand-sewn onto the fabric.
Each set includes:
Sticharion (Robe)
Epimanikia (Cuffs)
Epitrachelion (Stole)
Zone (Belt)
Phelonion (cape)
Epigonation (Palitza)
Choose between a cross or an embroidered icon as the back centerpiece.
Recently Viewed