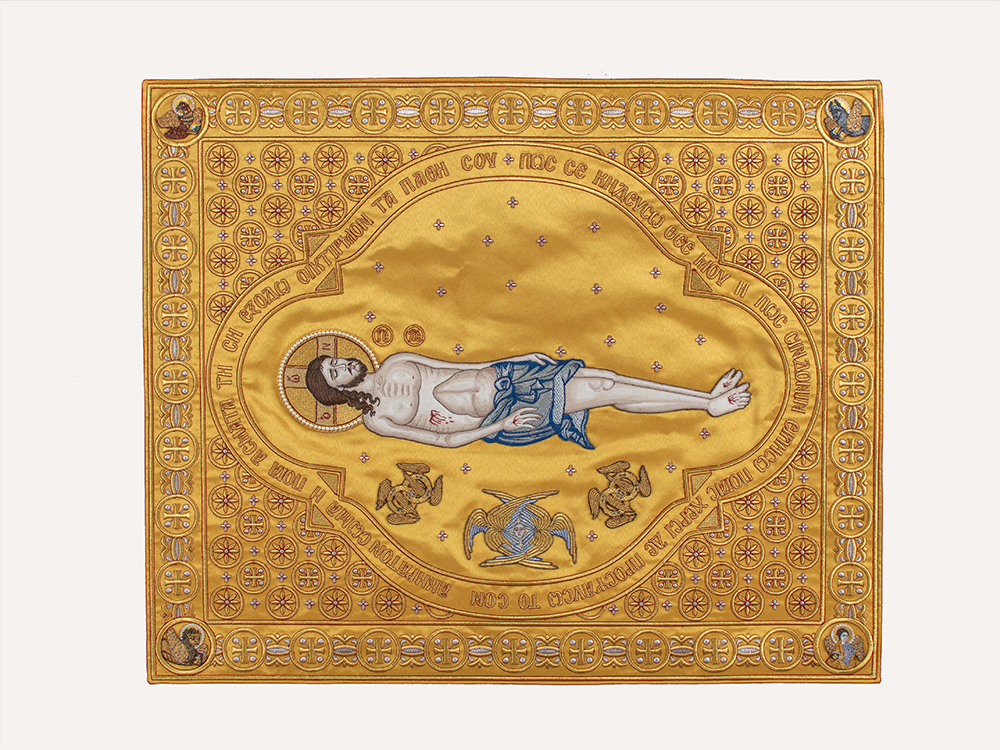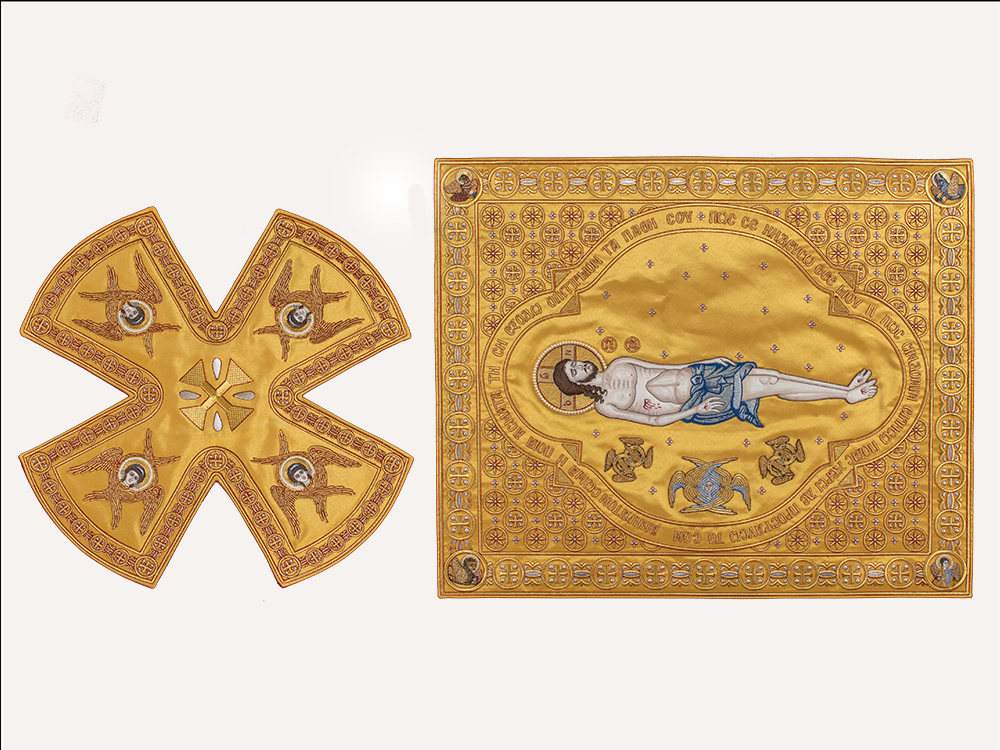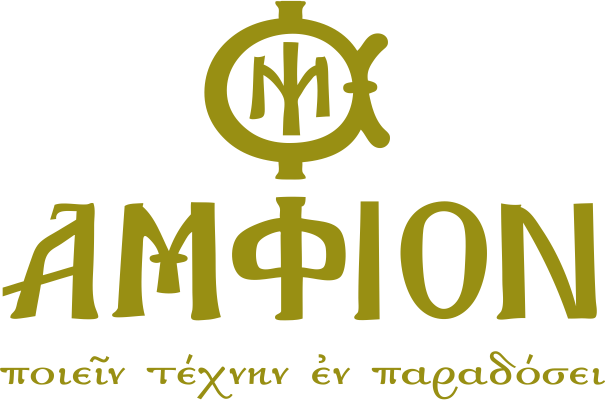 The Royal Gold communion set features an ornate Amfion gold-threaded embroidered star and cross patterns. In the center, is an embroidered from Great and Holy Friday. Four images of Hexapteryga and Polyommata mark each corner. Along the inner border, is a part of the Doxastikon Hymn: Πῶς σε κηδεύσω, Θεέ μου; ἤ πῶς σινδόσιν εἱλήσω; Ποίαις χερσί δέ προσψαύσω τό σόν ἀκήρατον σῶμα; ἤ ποῖα ᾄσματα τῇ σῇ ἐξόδῳ οἰκτίρμον;
This embroidery is an original Amfion creation, crafted in Thessaloniki, Greece.
Each set includes:
Shroud
Two Chalice Covers
Choose between a cross or an embroidered icon of Christ as the centerpiece of the shroud.
Recently Viewed