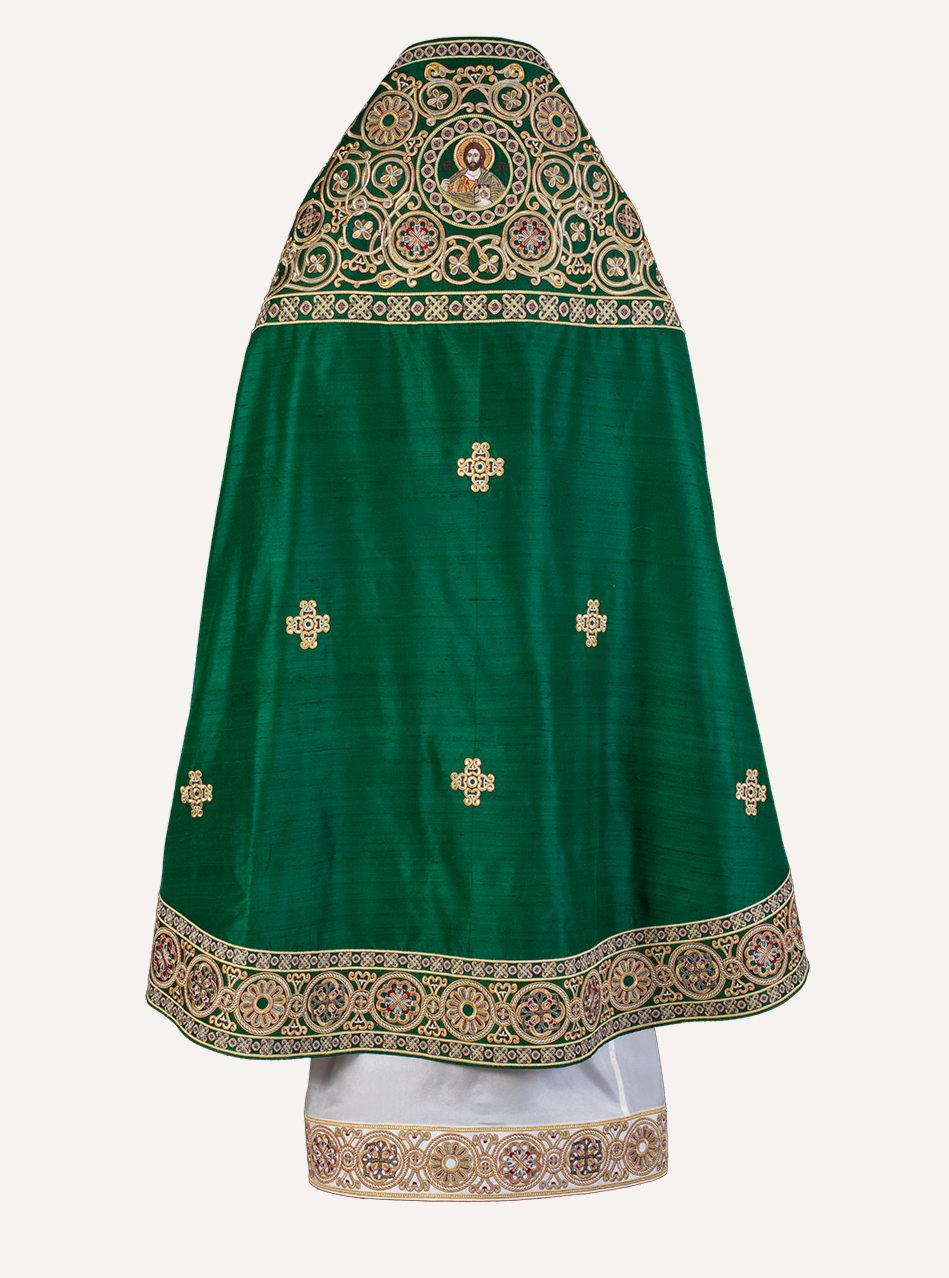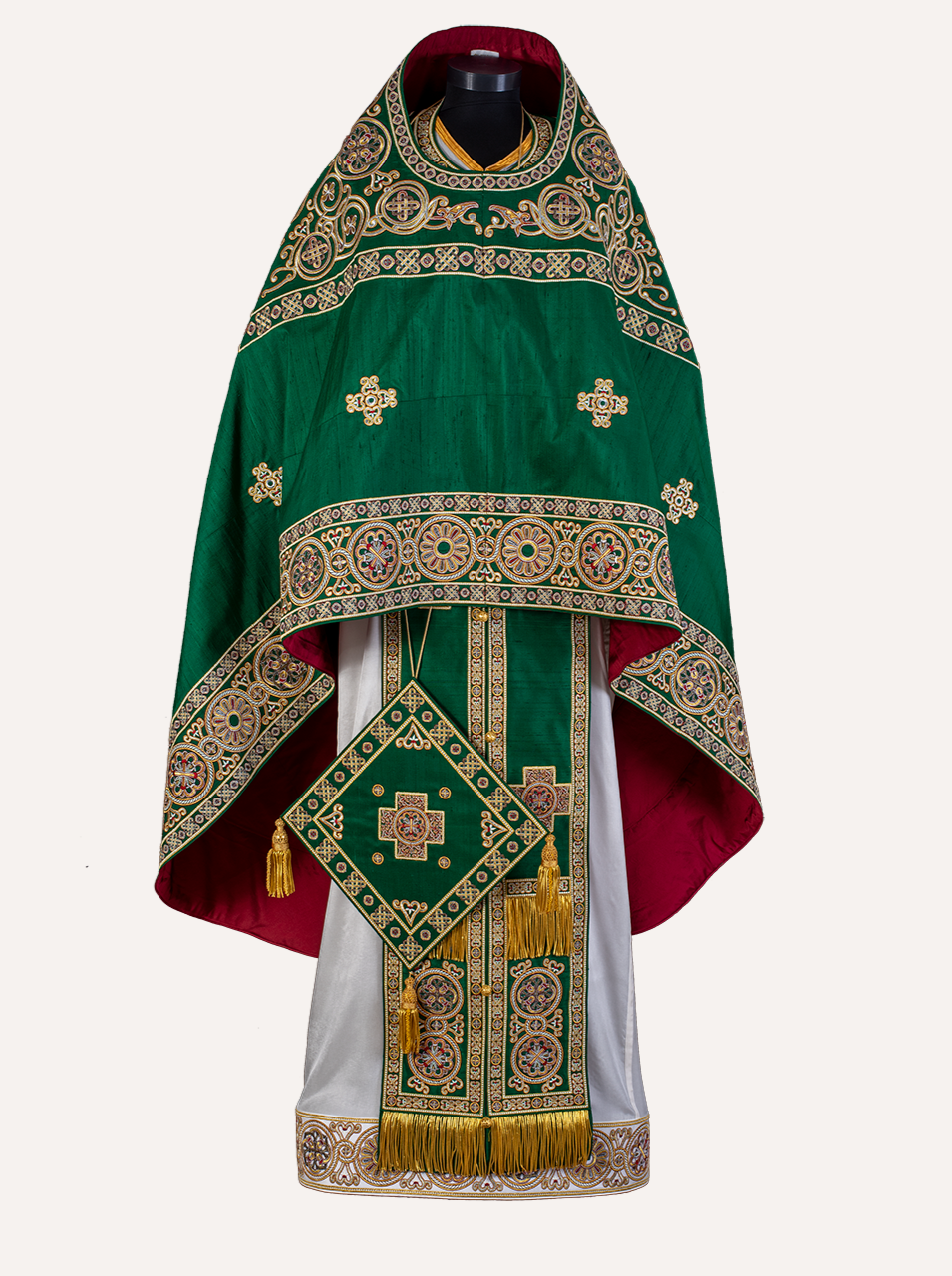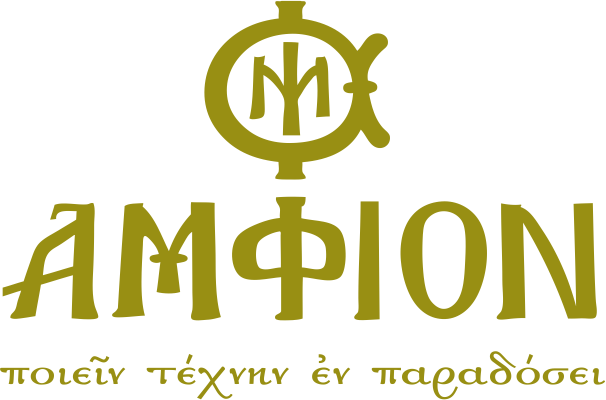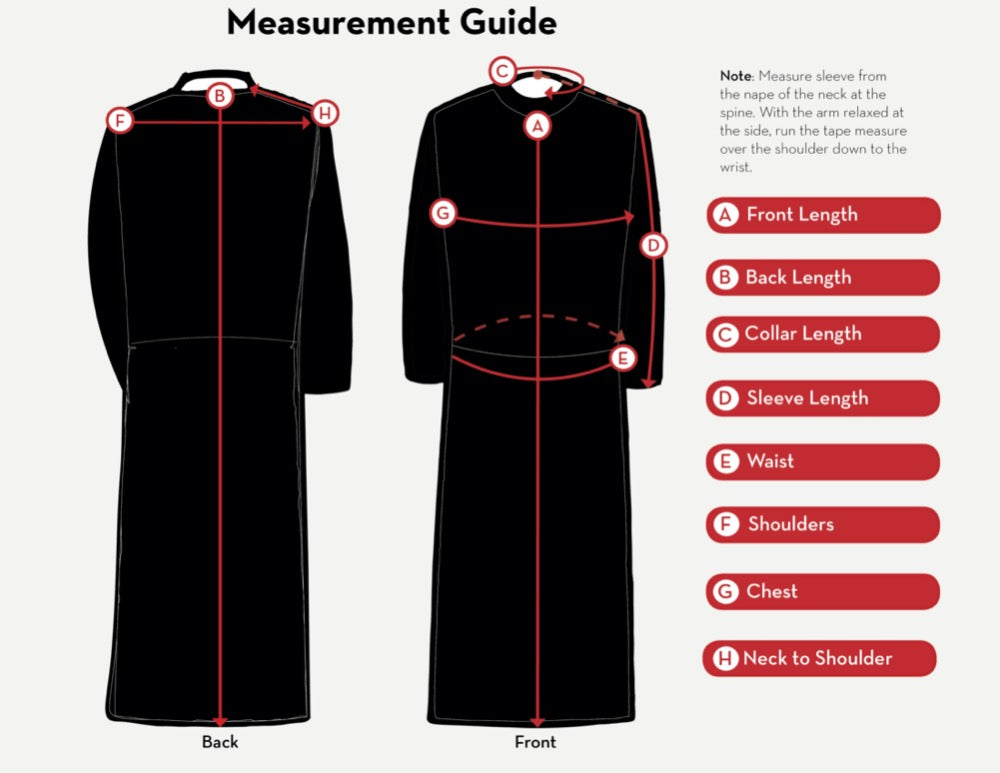 "He has made everything beautiful in its time. Also, He has put eternity in their hearts, except that no one can find out the work that God does from beginning to end." - Ecclesiastes 3:11
The Aionios embroidery is an original Amfion creation, crafted in Thessaloniki, Greece. Each icon is individually embroidered and hand-sewn onto the fabric.
Each set includes:
Sticharion (Robe)
Epimanikia (Cuffs)
Epitrachelion (Stole)
Zone (Belt)
Phelonion (Cape)
Epigonation (Palitza)
Choose between a cross or an embroidered icon as the back centerpiece.
Recently Viewed