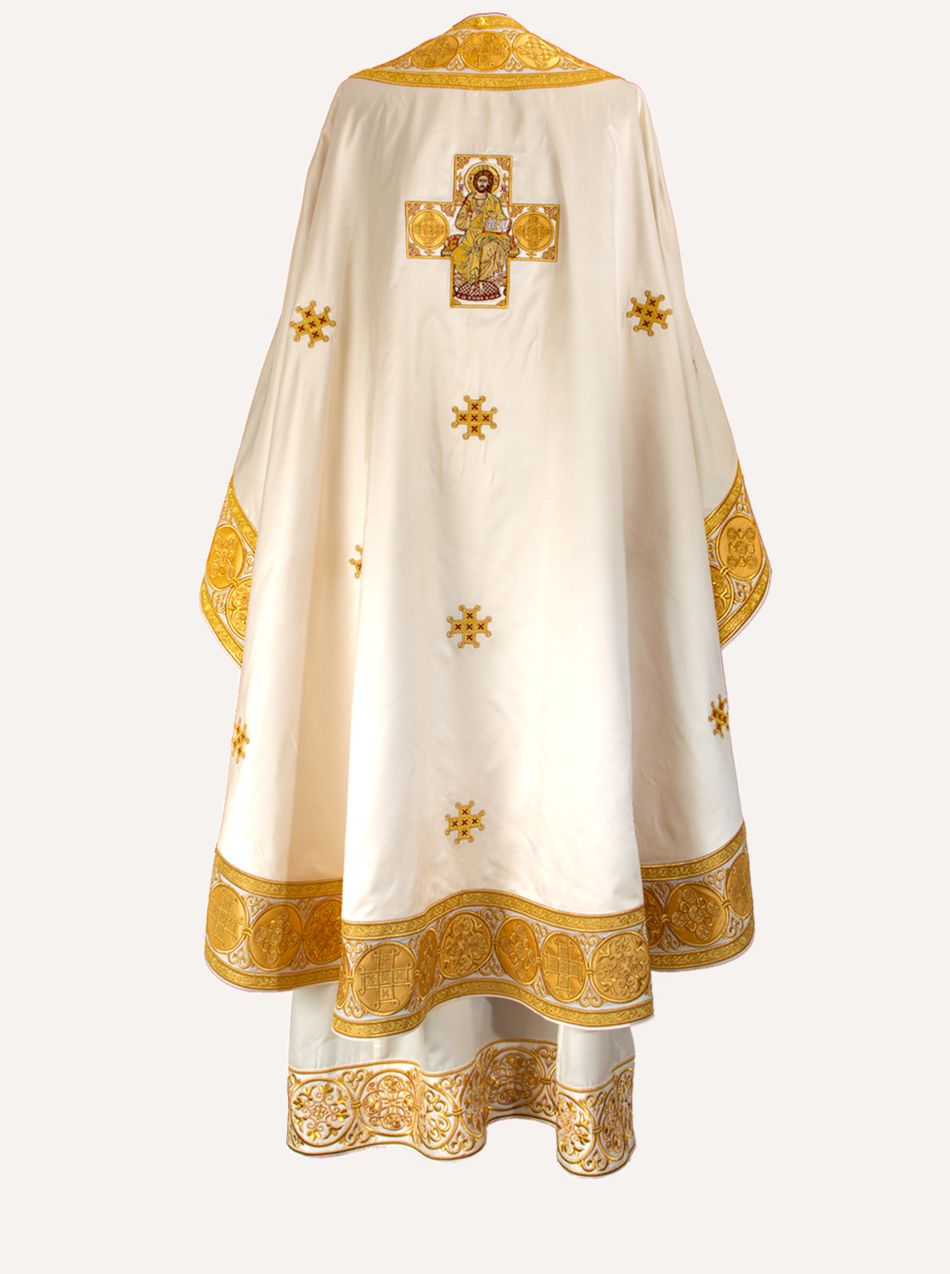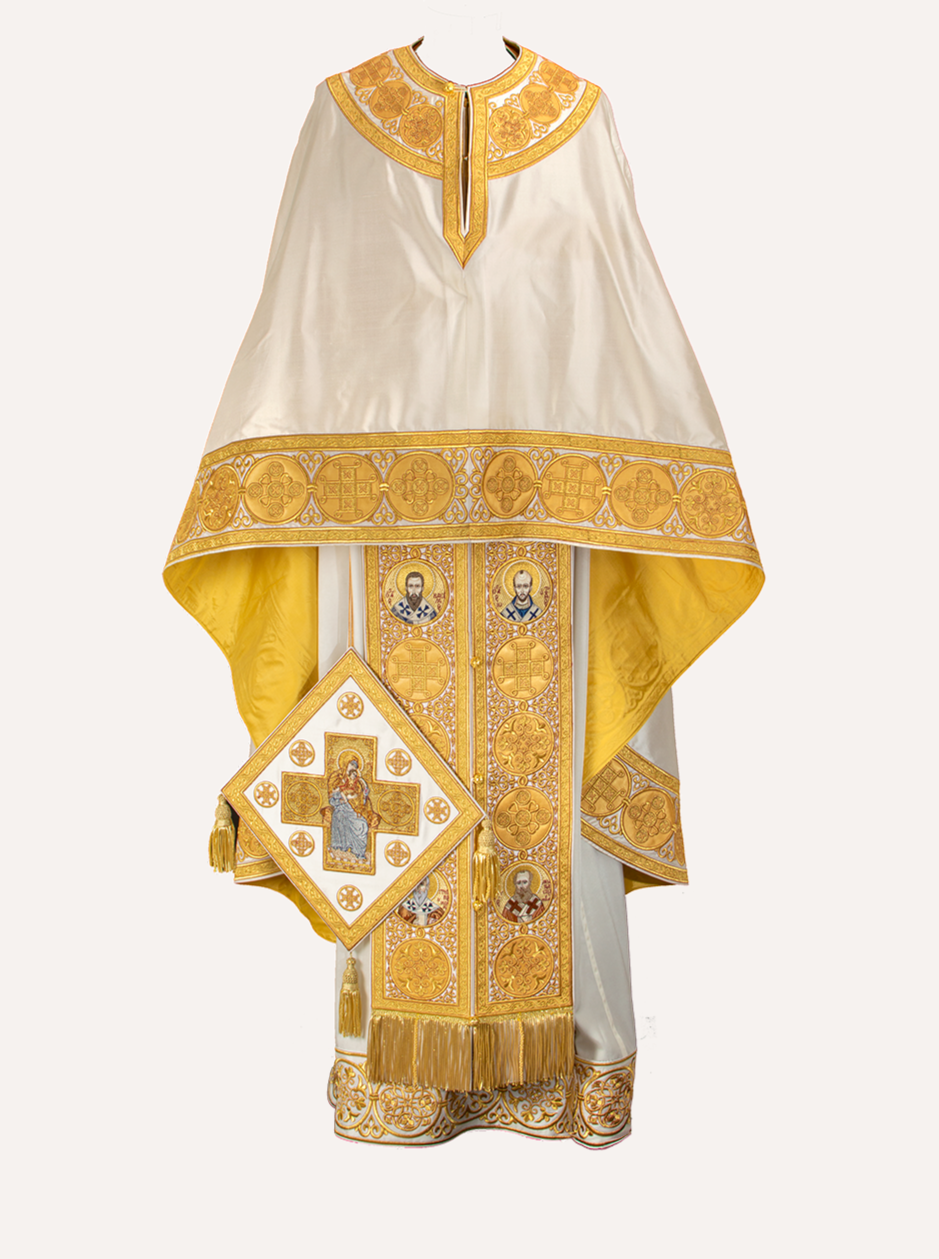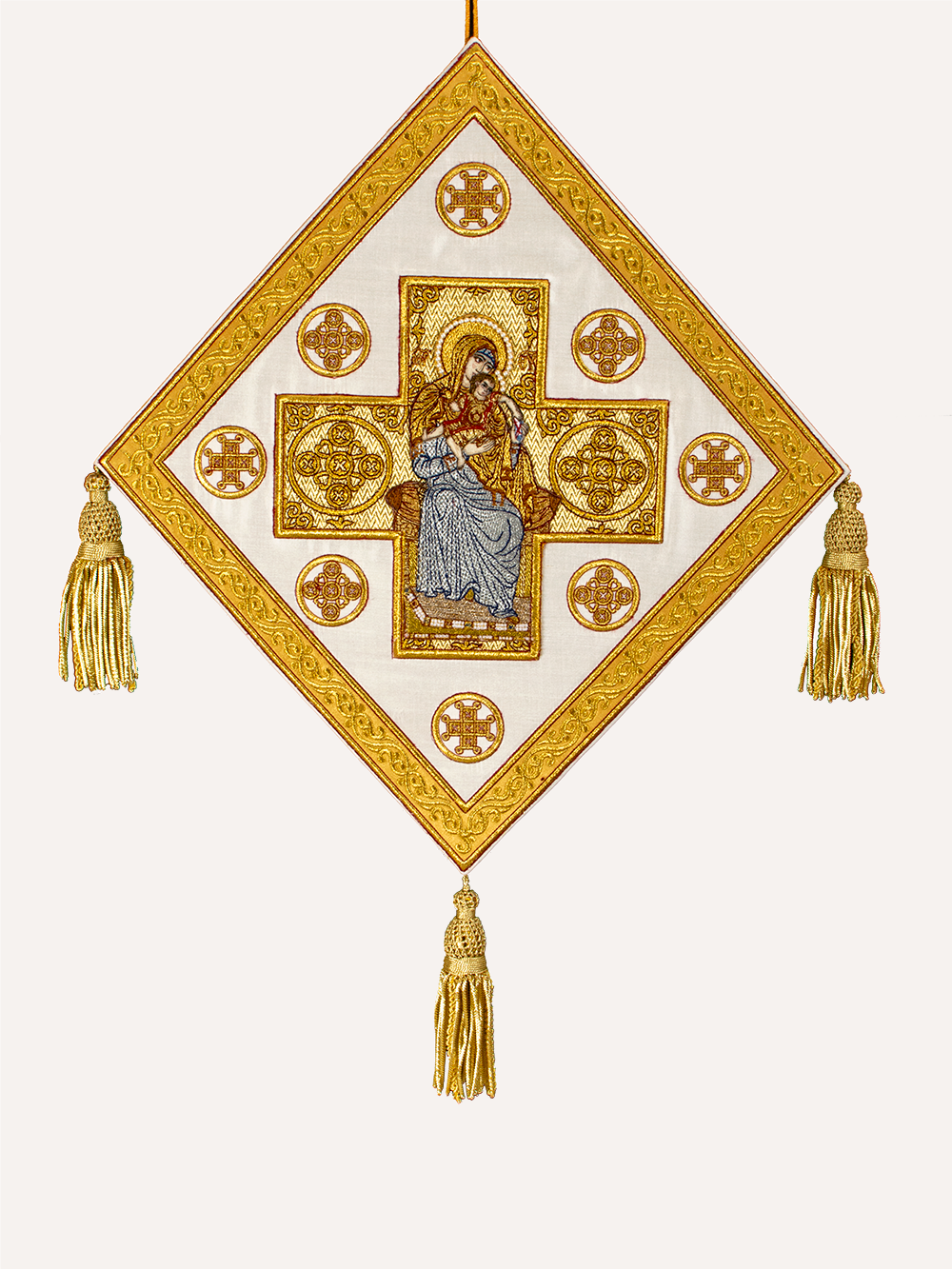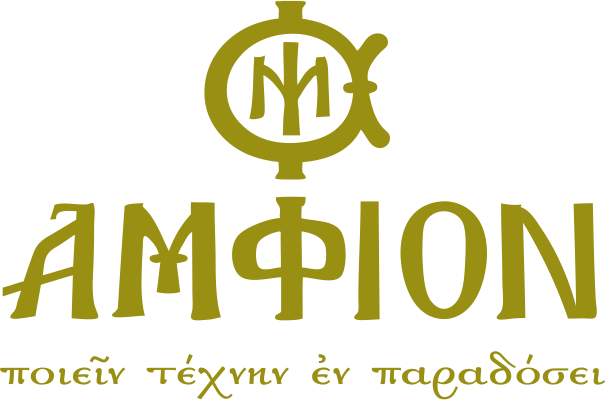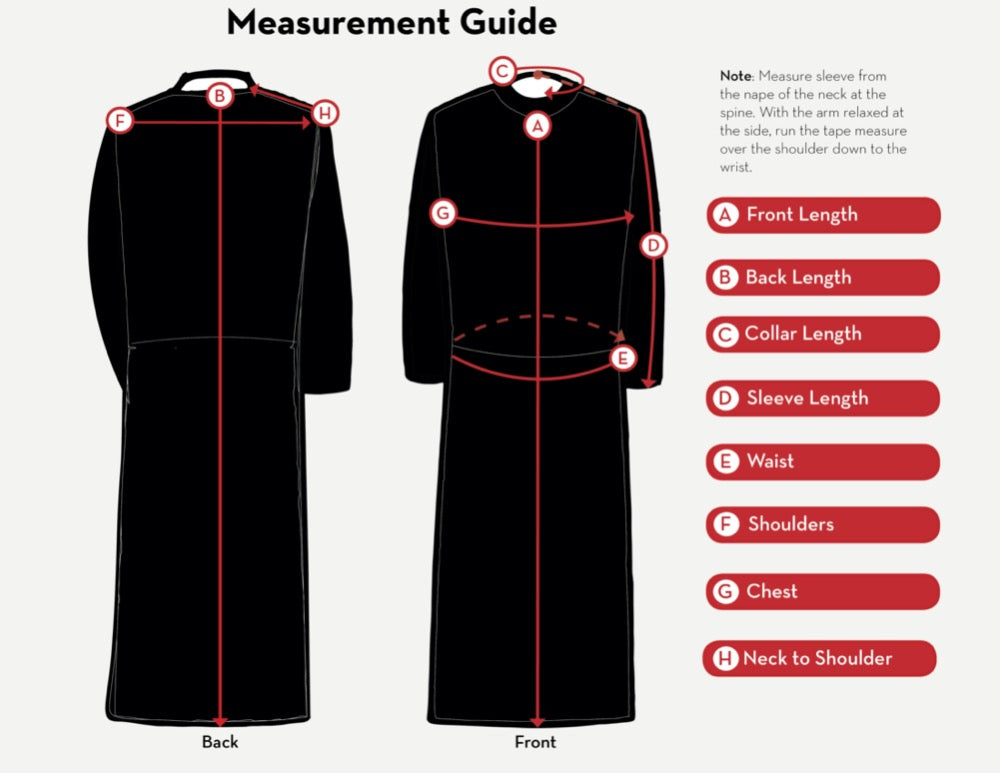 "For our citizenship is in heaven, from which we also eagerly wait for the Savior, the Lord Jesus Christ..." - Philippians 3:19-21
The Sotiria embroidery is an original Amfion creation, crafted in Thessaloniki, Greece. Each icon is individually embroidered and hand-sewn onto the fabric.
Each set includes:
Sticharion (Robe)
Epimanikia (Cuffs)
Epitrachelion (Stole)
Zone (Belt)
Phelonion (Cape)
Epigonation (Palitza)
Choose between a cross or and embroidered iconography for the back centerpiece, Epitrachelion, and Epigonation.

Recently Viewed